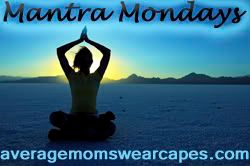 My husband told me a little story yesterday when I was having trouble motivating myself for a run.
He said,
"Picture this: You're in your wetsuit. You're standing at the edge of the water waiting for the horn to blow at St. Anthony's.

Do you wish you would have run today?"
Immediately my answer was, "Yes."
It doesn't have to be St. Anthony's. It doesn't have to be a triathlon. It can be any race whatsoever. All I know is that standing at the starting line looking back, will I wish I'd have gotten in every run I could to get me to that point?
Yes.
And right now that's enough to get me out the door. No, to LIGHT A FIRE under me to get out the door.
On race day, I want to look back and not want to "wish" anything. I want to know I've done all I could have possibly done at every opportunity I had to do it.
No regret.