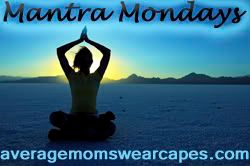 It's so hard to write a Mantra Monday post today about the week ahead when we had such an amazing weekend and there's so much fun weekend stuff to post about! Like the last game of tee-ball and the mad science party (rocket launch, mentos and coke, adventures in dry ice! so.much.fun.)
And then it was Easter and not to mention THE TOOTH FAIRY CAME on Easter too, which was completely unexpected!
How bout that tank top?
And also I found out what happens to a phone when a mom carries way too much stuff and is in a hurry and then the phone falls face down on the cement.
And now that the last week is over, my brain is now going a million miles a minute with the March of Dimes walk coming up on Saturday and it's time to switch gears because the
ST. ANTHONY'S TRIATHLON
IS ON SUNDAY!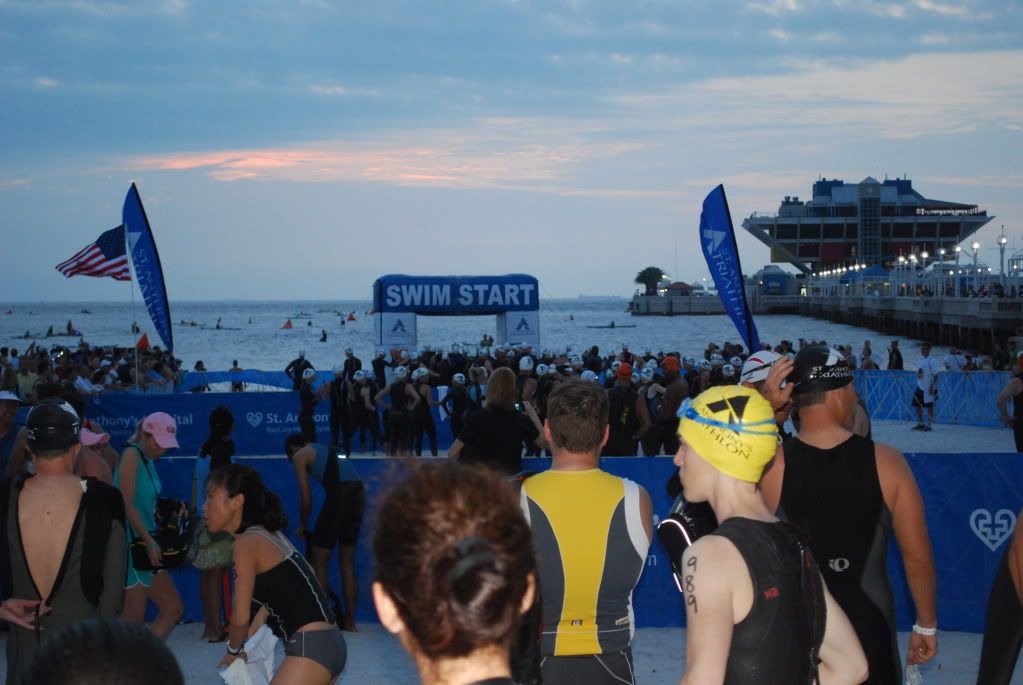 I can't believe it's been a year since that race!
I just re-read that
race report from my old blog
and forgot how much it took to do that race, how much digging I had to do to cross that finish line.
So here I am, sitting, with my mind going a million miles an hour and getting a little freaked out and overwhelmed at what is about to transpire on Sunday.
The race on Sunday will not be wetsuit legal, the water is already 80 degrees and it needs to be 78 or below to be wetsuit legal. And the wetsuit, well, it actually saved my
life
last year. The water was so rough they had to eventually shorten the swim and the wetsuit helped me stay afloat. So I think I am getting nervous about not using a wetsuit.
However.
I did swim a mile in the ocean without a wetsuit last week and did just fine. But my fingers are still numb with nervousness as I type this.
Therefore the mantras have to be three-fold this week.
1. SLOW DOWN!
Because first and foremost, before anything I have to (calm) and slow down.
S-LOOOOOOOOOOOWWWWW DOOOWWWWWWWWWWWWN.
Make lists.
Do one thing at.a.time. Slowwwwwwwwwwwly.
Ever hear in swimming that sometimes you have to slow down to speed up? It's so that you can slow down, get in synch again and get your breathing under control and then you can go faster. I have to do that. I have to slow down so I can get myself under control here.
2. Breathe.
And then when I succeed at slowing myself down, I have to breathe deep breaths. Big ol' slow deep breaths. And not be scerred. Cause I did this before right? I know way better now what to expect! (Let's not think about the fact that knowing what to expect can actually make you scared-er. Since you're no longer ignorant to what can happen. So strike that from the record. Not even thinking about that.) The fact is, I can do this. I hope I am in the same shape I was last year though. Am I? I am going to have to assume that I am since there's not much I can do about it now! And while I'm at it,
self-doubt, be gone!
There is no place for you here!
3. GEAR UP FOR ASS KICKING.
Finally, after all is said and done, I have to prep my mind for the ASS KICKING I'm going to do on Sunday! In a mid-packery type of ass-kicking way of course. Because I have to go HARD OR GO HOME! This is a race against myself, my brain and all my inner voices. Sure, it's a competition against other people, but really, it's just a competition with myself.
And in the end I have to remember to enjoy each moment as I go through them this week, this weekend at the walk, at packet pickup and the practice swim, and the night before the race.
Because like the little sticker that's sitting on my corkboard in front of me at my desk says,
it's the little moments that make life big.
And I don't want to miss those.