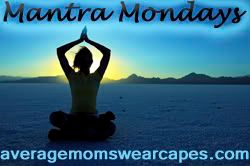 I never thought Bill Cosby would give me motivation in my triathlon life.
Parenthood, maybe. JELL-O, for sure. But not working out.
We're into another tri season (well not yet, but in about a second we will be) but it feels like I reset the clock every year when it comes time to go open water swimming every year. It really pisses me off honestly.
I am sure it will be fine when I get out there but for now I'm angsty. The skeevy feeling I get about swimming in it (specifically the
murky causeway
) , it's like I have to take at least 2 or 3 swims to get it all out of my system and then I'm ok.
But honestly I am so sick of fear controlling my life in anything.
This quote by Bill Cosby reminds me how stupid fear is. How feeding it is like paying an exhorbitant amount of attention to a tantrumy child and in this scenario, fear is like a tantrumy child.
What do I do when I am around my tantrumy child?
I walk away.
I leave him in his room until he hashes it all out on his own.
I remove him from any situation and I don't pay any more attention to him until he's done. Because if I do, he'll just do it again and again and again. But when I don't give in, the tantrums stop.
Fear is like a tantrumy child. Eventually he'll get to the point where he knows it won't work.
So in the meantime, I'm not stressing out over it and giving it any power.
This is me putting "fear" in a time out.
In fact, how bout this? This is the first and last post about fear for the year! Ima refuse to write about it until it goes away and I can laugh about what a show it tried to put on.
Next Monday I'll likely have pictures of my first open water swim of the year (in wetsuit). And I'll talk about how great it went.
Because I want it more than I'm afraid of it.
The end.