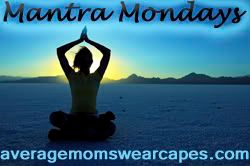 I'm posting late because I just got back from Vegas! Woohoo! We took the red-eye and of course I didn't sleep well on the plane and now I am home and back and school has started and so has life and it's all happily back to normal.
I had a hard time with
some things last week
and I got to thinking real hard about life and what you should and shouldn't do and when you should keep going and when you should let go.
I've mostly followed the rules in my life when it was important and of course there were times where I followed the rules and probably shouldn't have because I got nowhere and there are times when I broke the rules and found myself in a mess and there were times when I broke the rules and did the absolute right thing by doing it.
Perhaps a little fibbing or skipping proper channels to get ahead or to get noticed or going straight to the CEO to correct a situation where I've been wronged (or maybe even some fibbing or flirting to get into an event, maybe?)
Since becoming a mother, I have definitely found myself fighting more for the things I've believed in rather than letting things go. The "old me" would have let someone say something nasty and I'd walk away thinking, "Did that person just say that?" The "old me" wouldn't have gotten outwardly angry at someone and stick up for myself. The "old me" wouldn't push for that little bit of extra whatever. The "old me" was bashful and timid and afraid of what people thought about me. Most of which went out the window the day I had my first child. Last week I took a huge step in my life by using my voice and I'm proud of myself for doing it.
I don't know what it was, but something about motherhood has made me
bolder
and has given me the uncanny ability to see right through the bullsh*t and call someone out on it.
Last week, I believed whole-heartedly that the situation warranted
letting go.
It wasn't all a wash for me, there were some concessions made on both sides and after living with the decision for a week, I still believe I did the right thing. I love so much that so many of you left me kind comments and sent me e-mails of support which is why I love blogging so much because not only can I get this stuff off my chest (in this case in a round about way) but there is such a wonderful support system here, with so many extra ears and eyes and shoulders and words of wisdom that I can take with me and I love that so much.
One of the kindest emails I got came from a wonderful (badass) lady I trained with
before she had the audacity to move away
and she reminded me that it is indeed ok to break the rules and I love her spirit and fire about rule-breaking. She's the type of person who indeed grabs life by the horns and
lives.
She reminded me of how important rule-breaking is, sometimes. And she's right.
Because sometimes the "rules" that were put in place weren't made to fit every situation anyway and then sometimes breaking the rules means getting further ahead (as long as it doesn't hurt anyone, of course.)
Sometimes breaking the rules just means simply using
your voice
, your
powerful woman voice
that we put away so often because it just might not look good to do otherwise. Sometimes breaking the rules means taking a stance that's unpopular. Sometimes breaking the rules means being 35 and wearing tight leather pants anyway.
Rule-breaking can be
amazing
and she reminded me of how we should
do it more!
And she sent me this link about women behaving badly and it said this:
"Use your outside voice inside

Take the last serving

BE the unexpected

Say what you are really thinking

Let yourself be a bad mother for a day, or an hour, or a minute

Rock the boat!

Be shrill, be downright hysterical

Take the credit, take ALL of the credit, for a job well done

Think about yourself for a change"
It's from a blog at
Title Nine
and it is just so true.
I don't want to always follow the rules. I don't want to sit back and let someone else take my credit. I am not afraid to be hysterical (you would know this if you were sitting in that room with me last week), and I indeed said what I was really thinking. I rarely think about myself and take the last serving
but I should and I will. Because why not?
There is something about this passage that reminds me that there is only one life here, that we are here to build it and live it the best that we can and that by letting some moments pass us we are letting
life
pass us and these are things I don't want to do.
I believe in stopping to take pictures even when I'm in a rush, I believe whole-heartedly in loopholes and I believe in breaking rules (as long as it's not vindictive and no one gets hurt.)
So what about you? Are you a rule breaker or a rule follower and when have you broken them and do you believe you should do it more?