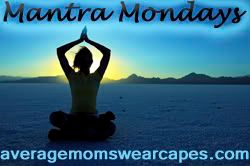 Calories burned yesterday: 1730.
Miles biked yesterday: somewhere between 30 and 50 depending on which Garmin you used. So I'll split the difference and call it 40.
Miles ran yesterday: 9.
Water bottles drank: 4
Electrolyte bottles drank: 2
GU's eaten: 5
Time all of this took: 4 1/2 hours.
Times I puked afterward: 3
Puking afterward: priceless. (Sorry. I had to throw that in there.)
Days left until Miami-Man 1/2 Iron race: 28. Less than a month. Holy crap.
Well, there are moments I'm proud of in this even though it was not fast, nor was it pretty.
I'm proud that I burned 1730 calories yesterday and actually cannot comprehend burning this number of calories.
I'm proud that I exercised for 4 1/2 hours and promptly broke in my newly remodeled-bathroom toilet by hugging it. For a while. (You're welcome. I mean, if we're being honest here. Which we are.) Well maybe I'm not
proud
of that, but it is an elite club (have you ever stood at a finish line and watched people join the puke club after they've finished?)
And again, this wasn't fast.
I will continue to remind myself that this is all about numbers and not being an elite athlete.
It's just about getting it done.
The end.
And while I'm at it, I want to say a big huge congrats to
Bari (Super Mom of the Month
!) for becoming a half-marathoner this weekend, along with
Jen In Real Life
, and
KIRSTEN
(veteran runner!!) HOORAY TO ALL OF YOU!!