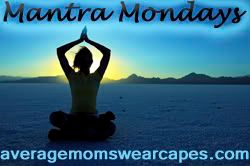 If you have ever stood in the middle of a large crowd, sweating, heart pounding, thinking everyone there is more in shape than you are, has been doing it for longer and knows what they're doing, is better than you or faster than you and you're feeling out of place, I have one word for you:
DON'T.
Because YOU belong there.
YOU do.
I did the Sand Key Triathlon yesterday (Sunday) and I had an epiphany.
I've been feeling down on myself for my training rut. I've not been able to finish my long training sessions lately, cutting them short because I'm too hot, too dehydrated or because we raced against sunlight and lost, so so many reasons. This training has been really hard. I'd been getting into my own head and the negative self-talk has been free-flowing.
You'll never be able to finish that.
It's just too hot.
All these people are better than you are.
THEY are doing it, but YOU won't be able to because you're not as good of an athlete as they are.
You're slow.
Why are you even doing this?
You're in way over your head.
The list goes on and on. No wonder I'm not finishing.
In the swim in yesterday's triathlon, there were jellyfish
everywhere.
There was a time when this would have made me
FREAK out
but this time I just closed my eyes and hoped for the best. It wasn't fast, but I finished. I finished the swim 27th out of 28 people. Yes almost dead last in the swim (even though I didn't know it at the time). But whatever. I ran through transition, hopped on my bike and proceeded to bike my heart out and finish 11th out of 28 people in the bike. So there. Although of course I didn't know any of the placements at the time, I was just going from one thing to the next as fast as I could.
But it was on the bike where I had my epiphany.
Somewhere about half-way through where I was feeling a little defeated and was watching some hardbodies pass me, I picked it up. I started pounding away and passing people. I was passing dudes. I
love
passing dudes. And for the very first time ever, I thought, ya know what?
I *EFFING* belong here.
(Only it wasn't "effing" in my head.)
I thought,
I BELONG HERE. I
work hard for this.
I BELONG HERE, DAMMIT!
Sure they do too. But so do
I.
Why
don't I?
I remember reading about someone's training recently and about how they were afraid to do a race because they thought everyone would be looking at them on race day like they don't belong. She thought she might not be as good of a runner as them. That she might not belong.
I remember telling her that
of course
she belonged, because she had been training too! She deserved every bit of this race, just as the people around her did! And that seriously, no one is looking at you, they're just not. They're stuck in their own heads thinking about the very same thing you are.
Anyway, I remember telling her that and then as I sat on my own bike feeling intimidated, I remembered that I was feeling just like she was that maybe I didn't belong. But I know it's not true, I know it's not true because
I
belonged there, too.
And it wasn't until I allowed myself to believe that I belonged there too that I gave it everything. I repeated to myself with every pedal, with everything I had going up the bridges and flying down, going down the straightaways passing everyone I could. Because when I don't believe in myself, do you know who passes me? The people who believe in
themselves.
Sure, it could be the adrenaline talking. But something has to get you through to the finish line, right?
On the run, my legs were hurting a little but instead I felt the wind on my face and saw the sun shining over the palm trees and they stopped hurting.
I thought about my choice of Bondi Band for the day, I chose something positive, the one I bought from
Kirsten for her niece's fundraiser,
I chose "
You can...and you WILL."
I thought about Kirsten's niece battling cancer and how no child should have to trade in dates and girlyness and movies with friends and all of that highschoolness for chemotherapy treatments.
I thought about how she is going through her own battle and that any of my pain on this run is
nothing
in comparison.
I got all choked up and remembered how hard it is to run while you're crying so I pulled it together.
And then I thought about how absolutely beautiful the weather was and how for the first time all summer, it was actually
cool
outside for once (or below 100 degrees, anyway) and how I've been waiting to run in this weather
all freaking summer.
I basked in the beauty of this day and I took my mind off the pain and just
ran.
And would you believe, there was no pain. None. It melted away and I just ran as hard as I could.
And I beat my goal of 9:40 miles (which I thought was a pipe dream!) BUT I BEAT IT! I ran my 5k in a new triathlon pr: 28:43!!!
And then I remembered how freaking good it feels to be proud of yourself. After beating myself up for so long, it felt really really good to be proud of myself for once. I needed something like this so badly, just so I could remind myself about why I am doing this in the first place.
Training just doesn't work when you don't believe in yourself. Racing doesn't work when you don't believe in yourself.
Nothing
works when you don't believe in yourself and I saw it for myself this weekend.
It's not enough just to show up. You have to believe that you belong there, too.
* * *
What's your mantra this week? Share it here or write a post and post the link in the comments below!